Accessories
---
Halloween Costume Foam

Build the coolest costume on the block! Our foam is great for constructing costumes—it is both lightweight and easy to work with. We sell costume foam by the yard (1 yard = 91 cm) in 1/2" and 1" (1.3 and 2.5 cm) thick rolls of low-density foam that are approximately 56" (142 cm) wide. Both thicknesses come in an off-white color.

We strongly recommend buying a can of Pro-Tack foam adhesive (below) to help construct your costume. This spray glue will save time and make your job much easier. (Larger costumes that require more adhesion may require more than one can.)

Please order as early as possible to allow for shipping time and adequate time to construct your costume. Call us to check delivery times and add a "RUSH ORDER" note to your order to be safe.



Rolls of Costume Foam
Dacron wrap
Save $$$ by doing it yourself.
Dacron wrapping is standard on any of our cushions and very much recommended. Dacron rounds out edges and fills in the fabric cover for a more aesthetic look. It also helps foam to slide into a fabric cover. Standard cushions are wrapped using a "book wrap" technique. It is called this because the dacron covers the foam in the same way a dust jacket covers a hardbound book. Only three sides of a cushion are covered (see picture). You will need a can of glue to attach the dacron. We sell dacron wrap by the whole yard (1 yard = 91.44 cm), in 30" (76 cm) or 66" (168 cm) widths. Contact us for volume discounts.

Regular Dacron (1 1/4 oz. weight, low-melt).

1/2 ounce Dacron: excellent for cushions 2" (5 cm) or thinner, wall upholstery, and more. (Whole yards only, please.)

Scrap foam & Sample foam

Foam sampler bag: Get a mixture of foam pieces in a bag, in all different sizes and shapes. We'll send whatever remnants we have on hand. The foam comes in various qualities, but there's no specifying what you'll receive. It's a surprise grab bag! (1 pound = 0.45 kg)

Scrap foam in bulk: Order in bulk (100 pounds = 45 kg) and save big.

| | |
| --- | --- |
| $1.25/pound — Save $63.00! | |

Dacron "bookwrap" around
a piece of foam
Pro-Tack Foam Adhesive
Magic foam adhesive! This spray glue can repair rips in foam, and attach surfaces together. It will permanently bond foam to fabric, dacron, paper, and wood surfaces. Dries in seconds. (Note: Pro-Tack should not be used on polystyrene.)

PRO-TACK wide web spray adhesive is one of the highest performance aerosol adhesives available. For both temporary and permanent bonding, this high solids product is ideal for uneven or porous surfaces and weight materials. Waterproof, flexible, transparent and non-staining, use PRO-TACK for your toughest adhesive applications with materials such as leather, cardboard, most plastics, and cloth. Formulated with the environment in mind, PRO-TACK contains NO CHLORINATED SOLVENTS OR OZONE DEPLETERS. Cleans easily with Mineral Spirits. Not intended for use on vinyl.

Spray foam glue
Shredded Foam
Perfect for refilling beanbag chairs, since shredded foam won't break down like the beanbag pellets do. It should last over 10 years and is fully recycled from new scraps. It takes about 10 pounds to completely fill an average beanbag. You can buy shredded foam by the pound (1 pound = 0.45 kg), in a 20-pound bag (9 kg), or in a 100-pound set (45 kg). The 100-pound option will be shipped in approximately four (4) 25-pound bags.

$2.00/pound — Save $51.80!
$1.50/pound — Save $309.00!


Shredded foam
Shredded Memory Foam
We also offer a mix of 3-lb, 4-lb, and 5-lb density shredded soft memory foam. This is perfect for filling custom bed pillows, teddy bears, or other interesting inventions that require stuffing. Its elastic quality will make your creation eccentric. Order extra for safe measure.

$2.94/pound — Save $111.15!
$2.39/pound — Save $610.72!
Vacuum Kit
Send us the dimensions of the item(s) you wish to vacuum pack, and we'll send you the kit to do it. Each vacuum kit contains one roll of tape, one clear shrink plastic, and one roll of black plastic. (We have various sizes of plastics. It's important to enter the largest dimensions to wrap so that we send you the correct size.)
---
Do-It-Yourself Pillows...
Bulk Feathers
Build your own down pillows and cushions. Buy grey duck down feathers by the pound (1 lb = 0.45 kg), or save even more by buying a full 25 pound bag of down (25 lbs = 11.25 kg).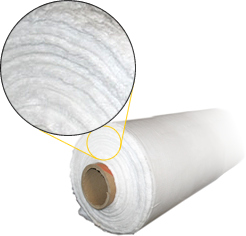 Natural 100% cotton
down-proof ticking
Down-Proof Ticking
Natural 100% cotton down-proof ticking, 220 thread count, 90" (229 cm) wide but folded at 45", non-fire-resistant (fire-resistant ticking is available by contacting us). Sold by the yard (1 yard = 0.91 m).
Pillow Stuffing
Make your own pillows with our silky polyester pillow stuffing. We sell pillow stuffing by the pound (1 pound = 0.45 kg). This is a loose poly fiber great for making pillows, "fake snow" and more!
Pillow Fabric Lining
Durable 50/50 lining, perfect for polyester pillows. 54" (137 cm) wide, white color. Sold by the yard (1 yard = 0.91 m).
---
Aquaseal® Urethane Repair Adhesive & Sealant
The industry standard for maximum strength repairs to wet suits, dry suits, and all watersports products. Flexible urethane formula waterproofs, seals, and protects against abrasion. Hundreds of watersports and household uses. For fast cure, use with Cotol-240™ Cure Accelerator.

DIRECTIONS FOR NEOPRENE REPAIR: Clean damaged area with Cotol-240™ Cure Accelerator/Precleaner or solvent (paint thinner, nail polish remover or similar). Trim loose threads. Non-fabric surfaces should be roughened with sandpaper, and then cleaned. Apply Aquaseal® to surfaces directly from tube or with knife or flat stick. Keep repair level overnight. Avoid contact with other surfaces. Most repairs reach full strength overnight (10-14 hours). Allow longer for thickest repairs. For fastest cure (2 hours or less), mix in Cotol-240™.

HOLES AND TEARS: Create backing with removable tape. Fill void and 1/4" beyond edge with Aquaseal®. Remove tape after full cure.

SEAMS: Apply 1/16" thick bead overlapping seams' edges by at least 1/4". Apply with slight pressure to saturate fabric surfaces.

HIGH WEAR AREAS: Apply thin coat with knife for flexible abrasion resistance.

WARNING: FULLY CURED AQUASEAL® IS SLIPPERY WHEN WET. For added traction on footwear, sprinkle sand on uncured Aquaseal® half an hour after applying.

CLEAN UP: To remove Aquaseal® from hands, buff with cloth soaked in paint thinner, nail polish remover, or 99% isopropyl alcohol.

STORAGE: Advance contents to tube neck. Wipe clean and cap. Keep in cool, dry place; for extended life, place in freezer. To thaw or for easier-flowing contents, soak tube in warm water for 15 minutes.


Aquaseal® Urethane
Repair Adhesive & Sealant

Enlarge image

Cotol-240™ Cleaner and Cure Accelerator
Cotol-240™ Cleaner and Cure Accelerator is a urethane cure accelerator and pre-cleaner to be used in conjunction with Aquaseal®. The solvent cleans and prepares the surface, readying it for Aquaseal®, speeding the tack time to 15 minutes and the full cure time to less than two hours. Cotol-240™ is also ideal for removing tar, sap, glue, and other resins from various surfaces including glass, plastic, and metal. Available in a 1/2 oz. or 4 oz. jar.

Cotol-240™ directions for use with Aqualseal® Urethane Repair Adhesive and Sealant:

AS PRECLEANER:

Apply a small amount to the damaged area (spot test for colorfastness).
Rub with a clean cloth until dry.
Repeat steps 1 and 2.
Apply Aqualseal® as directed.

Note: for best adhesion, first roughen non-fabric surfaces with sandpaper.

AS CURE ACCELERATOR:

Thoroughly mix 1 part cure accelerator with 3-4 parts Aqualseal® using a stick, toothpick, or knife. Mix on a non-absorbent surface such as a plastic lid or plate.
Immediately apply the mixture to the damaged area.
Allow the repair to completely cure at least 2 hours before using.

FOR COLORS: Mix food coloring or paint colorant (available at paint stores) into the cure accelerator before applying.

CLEAN-UP: To remove Aqualseal® from hands, use cloth soaked with paint thinner, nail polish remover, or 99% isopropyl alcohol.

STORAGE: Cap tightly. Store in a cool, dry place. Use blister card package for storage.


Cotol-240™ Cleaner
and Cure Accelerator

Enlarge image

Seal Cement™ Contact Cement for Neoprene Repairs
Contact cement for neoprene repairs. Waterproofs, seals, and protects against abrasion. Quickly repairs and cements wet suits, dry suits, boots, gloves, fishing waders, orthopedic supports, inflatable toys, and hundreds of other rubber articles. Black Seal Cement™ is available in a 2 oz. tube.

Seal Cement™ quickly repairs the neoprene in wet suits, dry suits and waders, at home or in the field. Seal Cement™ may also be used in the repair and sealing of boots, gloves, fishing waders, orthopedic supports, inflatable toys and hundreds of other rubber articles.

Repairs holes and tears
Waterproofs and seals
Protects against abrasion
Rapid cure for fast in-field repairs

DIRECTIONS: Shake tube well (60 seconds) before using. Thoroughly clean and dry entire area for repair. Apply cement on both edges of the repair area. Allow this first coat to dry for 5 minutes. Next, apply a second coat to the repair area and allow it to dry for an additional 10 minutes. Press and hold edges of repair together for long lasting repairs.

STORAGE: Advance contents to tube neck and cap securely. To promote longer product life, always store tube in a cool, dry place with the tip end down. Original package blister card may be used for storage.


Seal Cement™
Contact Cement
for Neoprene Repairs

Enlarge image

NSeal™ Seam Tape
Provides an attractive and long lasting finish to sewn or welded seams of neoprene, Lycra, and a wide variety of similar materials. NSeal™ Tape provides additional strength to the seam and stretches in every direction to provide a longer lasting bond. Available in black. Tape is 20 mm wide and sold by the yard.


NSeal™ Seam Tape
Enlarge image
---