---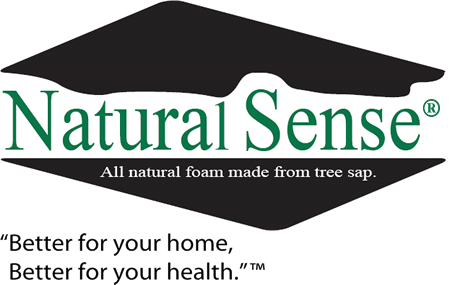 Organic Mattress by Natural Sense
Organic Mattress beds provide contouring support for the best natural restorative sleep. The natural foam used in our organic mattress is certified pure tree sap from the rubber tree. Dust mites won't live in our organic wool and natural rubber. Our organic mattress improves circulation while sleeping, which reduces tossing and turning, and gives you a deeper, more restful night of sleep. They can even eliminate back pain. Our organic mattresses last up to 25 years of comfortable and properly supportive sleep, free from body depressions and softening common to memory foam, spring beds, and cotton futons. Our organic mattress does not require flipping.
Why use an Organic Mattress?
Most mattresses are made using layers of synthetic foams and fiber over synthetically covered springs. These foam layers are called polyurethane foam and are found in sofa cushions and mattresses and include the popular memory foams. Polyurethane foam is made from petrochemicals and "off-gasses" while you are sleeping on it, allowing your lungs and your skin to breathe in these chemicals all night long. Even soy-based foams or green tea memory foam are only a very small part natural and are primarily a petrochemical product. Memory foam dealers even go so far as saying their products are "VOC free." This is an irrelevant test (e.g.: asbestos is not a VOC) when looking for harmful chemicals in your mattress or cushions—what chemicals are present? I have spoken with the major domestic polyurethane foam manufacturers and they will not allow their chemical list to be published for fear that one of their chemicals will be discovered to cause cancer, and therewith held to be liable. That day has already passed when, in 2005, PBDE's—flame retardant foam additives—were discovered to disrupt nervous system development, hormone functions, and were linked to breast cancer. PBDE's are found in household dust—not a VOC, just a bad chemical. The entire domestic polyurethane community stopped using PBDE's, but some factories in China continue to use them. So the next question is: what chemicals are they using instead, and why not list all the chemicals used so consumers can decide for themselves if they want to risk the consequences of exposure to those chemicals? Consumers should ask, "Why don't I simply sleep on something I know doesn't contain harmful chemicals?" With that question in mind, our family business has built our line of organic mattresses.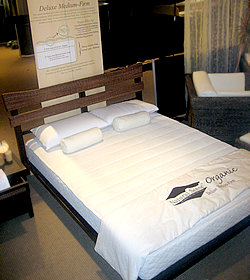 Our Deluxe Organic Mattress
View larger image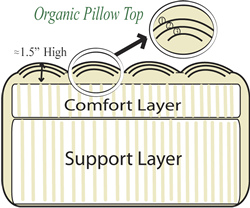 Organic Natural Mattress
View larger image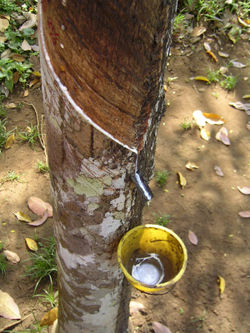 Organic natural mattress sap
Organic Mattress Summary:
The Natural Sense Organic Mattress utilizes organic breathable materials that keep you warm in the winter and cool in the summer. We use only certified natural and organic components to guarantee the purity of our organic mattress bed line. If they are not certified you really don't know what you're exposing yourself to. Our organic mattress beds come in all sizes including custom sizes, and we can even create a split firmness natural mattress for those who like their side soft while their partner likes theirs firm. You can be fully confident in the manufacturing quality and environment for this organic mattress, we make all of them right here in our solar powered San Francisco manufacturing facility.
Organic Vegan Mattress:
We can manufacture our Organic Mattress beds to vegan standards. Visit our Latex section.
Organic Mattress Components & Ingredients:
We quilt 4" of certified organic wool into our cases. Organic wool acts like a natural temperature regulator, wicking away moisture and heat, keeping you cool in the summer and warm in the winter. Because we use enough organic wool, it eliminates the heat common to natural foam. There are no "chemically treated barrier cloths" used to pass current fire retardant mattress requirements; these organic mattresses pass naturally.
Organic Mattress Case Construction:
4" of Certified Organic Wool Batting quilted down to 1.5"
Certified Organic Muslin
100% Cotton inner casing
100% Cotton Organic Canvas Bottom Cloth
(These last 2 can be substituted for organic cotton.)
The core component of our organic mattress is Natural Sense. Natural Sense is certified 100% natural mattress foam manufactured using sap from the rubber tree. The tree is tapped and the milk from the tree is collected in a bucket similar to the way maple syrup is collected from Maple trees. Natural Sense's inherent dynamic contouring properties make it ideal for organic mattresses, organic cushions, organic pillows, and much more. Natural Sense's dynamic contouring properties allow increased circulation and provide proper spinal alignment, reducing and even eliminating back pain. Natural Sense is naturally resistant to dust mites, bacteria, mildew, and mold. This high-density foam, up to 6.5 lbs/ft3, will not soften or form body depressions. The entire organic mattress is biodegradable and will turn to dust in as fast as several months when exposed to the elements. Natural Sense is an ideal renewable and sustainable foam. As the trees reach their maximum ages they stop producing tree sap and are harvested for their lumber, which is used in many bedroom sets, such as those found on our site. New trees are then planted in their place and this cycle is repeated.
The manufacturing process used to produce Natural Sense is called Dunlop. There is another process out there called Talalay. While both processes can produce excellent rubber, the Talalay process is more time consuming and expensive. It involves freezing the sap and air bubbles to stabilize its organic components. This produces a more even and airy cell structure that some argue is a better foam. (However, our experience shows us it is not. More air means less foam and less durability and, consequently, we have had many warranty claims from Talalay breaking down and none from our Natural Sense.) Side by side comparison while lying on each reveals there is little to no difference. The prices quoted on this page are those of our Dunlop process Natural Sense material. If you are specifically looking for a 100% natural Talalay processed mattress, you may build it from our all-natural Talalay options found on our latex mattresses page. You should be aware that a lot of companies offering Dunlop or Talalay processed natural mattresses are selling a blend of synthetic and natural ingredients, and state laws allow them to be called natural. Without a certificate you just don't know. The synthetic parts are petroleum based and usually make up 55%–70% of the product. Our Natural Sense foam is certified 100% natural tree sap, period.
Budgets & Foam Blocks:
If you are on a budget, the least expensive way to purchase Natural Sense is to simply order a block of Natural Sense foam. Perfect for softening life's hard surfaces naturally, or for any special project you may have.
Warranty & Return Policies:
Our organic mattress will last 20–25 years, and we warranty them to maintain their firmness and not form any body depressions for 15 years (this is a non-prorated warranty). After 15 years, our organic mattress beds will gradually get firmer as the natural mattress foam inside slowly crystallizes. We offer a 90-day full money back trial period that begins once you receive your organic mattress. Your organic mattress will not require flipping or turning over. We cover the shipping charges in any valid warranty claim (in the lower 48 United States). There are no restocking fees to return or exchange your organic natural mattress. We have a very liberal and clear warranty on our organic mattress line, as stated in this paragraph, and there are no hidden or other clauses. Natural foam will not last longer than this, so any of our competitors offering longer guarantees are simply blowing smoke.
Most competitors' mattresses come with prorated warranties, specified depression limits, do not cover softening of mattress and frequently require flipping every few months so they break down evenly. These warranties are usually worthless, as most mattresses never form the proper amount of depression necessary to exercise the warranty. The softening mattress does damage your spine, requiring immediate action. Always ensure that any mattress you are interested in offers a firmness guarantee and no depression warranty—basically, pay attention to the fine print!
Choosing the Right Mattress Firmness:
Simply choose the natural mattress firmnesses that best matches your preference. We make our Natural Sense Organic Mattresses in soft, medium, medium-firm, firm, and extra firm styles. While these natural mattress firmness descriptions are subjective, they have been surveyed by many and are accurate descriptions. A weakness common to almost every mattress on the market is that they lose support with use; some even get softer during the night as you sleep on them. This tendency causes many people to think they need to purchase a firmer mattress than what would normally be comfortable to them for fear that the mattress will not be supportive enough after it has "broken-in" or softened with use. However, the durable and supportive nature of Natural Sense material changes this experience so you don't have to sacrifice comfort for support. Rather than losing support while sleeping, most people who purchase these organic mattresses agree they actually feel firmer in the middle of night. It doesn't just contour to the shape of your body, it dynamically supports and contours to every inch of your body. So simply choose the natural mattress firmness that you think you'd like best. It's that simple. The next paragraph will help explain how this works.
How to Make a Comfort Exchange:
Layers & Construction:
Core construction of our Natural Sense organic mattress is made with layers to achieve your desired firmness. The bottom layer is always a firmer supportive layer that prevents bottoming out. The top layer or "comfort layer" is controlled by the firmness you select. This multi-layer construction results in an organic mattress with correct posture and orthopedic support unique to your body. These layers are then placed into our organic mattress case, which has a zipper on three sides for easy access. Layers may be exchanged for 90 days to achieve ideal comfort.
The unique layered construction allows for easy "comfort" exchanges to be made no matter where you are in the country. We simply send you the next firmer or softer layer you think might feel more comfortable, and you can send us back your layer in the same packaging. This is much easier than returning the entire organic mattress if you need to make a firmness adjustment. The cover does a great job of holding these layers together during normal use of the organic mattress. However, one possible down side of this loose-layered configuration is that when the organic mattress is folded, the layers tend to shift a little. This may require you to unzip the cover and straighten them. This type of shifting does not normally occur with normal mattress use. Shifting of layers usually happens only in shipping or when moving the organic mattress from one location to another (the type of moving that might require you to fold the organic mattress). The loose-layered construction is our recommendation, and most customers prefer it because of the added benefit of easy comfort exchanges during the 90-day trial period. However, if you would prefer for layers to be more secure, we can glue the edges together.
Please contact us if you need more help in selecting the proper firmness natural mattress.
Which mattress should you select?
There are really two factors that dictate which organic mattress you should choose. First is cost and second is aesthetics. (Comfort is similar in all of our natural mattress configurations. The more expensive model will not feel better than the less.) We found that most customers prefer the balance of these two variables found in our Deluxe Organic Mattress. This is also a very standard and aesthetic thickness organic natural mattress.
| | |
| --- | --- |
| Choose dimensions for natural mattress price quote... | |
Shipping Charges and Restocking Fees:
We vacuum compress all organic mattresses and ship to you usually free of charge (place your item in the shopping cart and enter your ZIP code to verify free or reduced shipping offers). If you decide to return your organic mattress bed, your refund would be reduced by the shipping fees, which are about $60–$150 depending on model, size, and your distance from our factory. There are no restocking fees for our natural mattress.
| | |
| --- | --- |
| Organic Natural Crib Mattress... | |
Split Firmness Organic Natural Mattress...
---
Organic Mattress Care and Maintenance:
Always use an organic mattress pad beneath your sheets to protect your natural mattress from spills. Spot clean any stains on your organic mattress bed with mild soap and water. Do not wash organic casings; they may shrink or become damaged. Should your organic mattress bed become wet, remove outer and inner covers from Natural Sense foam and hang them outside in the sun to dry and freshen. Allow foam to be exposed to air but not sunlight. It will take some days for foam in your natural mattress to dry.
Do I need a box spring or can I use my organic mattress on a solid wood base?
While we offer box springs, if your existing box spring is fine, you can use it. Most box springs are not sturdy enough to support the weight of our organic latex mattress. Firmly press it where your hips rest to ensure it is not sagging. In fact, if you need to file a mattress warranty claim, you will need to inspect our mattress on a flat floor if you don't buy your box spring from us. You may also use our organic mattress on a slatted platform bed. Slats approximately 3" wide and spaced 2–3" apart is optimum. You should not use our organic mattress on a solid wood foundation, the floor, or with wider slats, as these may also cause the bottom of the organic cotton mattress case to mold. We do not warranty any molding mattress issues ever, so check the bottom of your mattress once a week.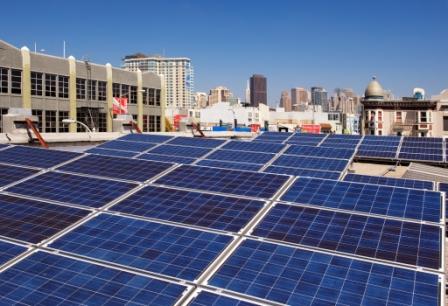 Our Mission & Commitment:
We are a family-owned business that my wife and I started out of our garage. It is our mission to make our customers' lives more comfortable and stylish by viably conducting business with integrity, quality, and competitive value. It is our commitment to promote sustainable healthy products and inform consumers of "off gasses" and risks of conventional foams used in cushions and mattresses. Thanks to our customers' generous business support, we have converted our manufacturing facility to run on solar power. Our solar powered facility reduces 20 tons of CO2 emissions each year. It will run for the next 27 years.
---
Clearance Organic Natural Mattresses
See our
clearance section
for extra organic natural mattresses that we have in stock. These are simply organic mattress beds we have priced to move. The same warranty and return policies apply to these pieces as any other organic mattress beds. In particular, because these organic items are offered at greatly reduced prices, a 25% restocking fee will apply to any return of a clearance item.
Browse Related Products:
---
Organic Mattress . Organic Cushions . Organic Latex