Let Us Help!
Our small but mighty customer service team has years of cushion and foam expertise to help you measure, select foam or fabrics, or to provide guidance for any order.
Monday–Friday: 9am–5pm Pacific
Closed Saturday, Sunday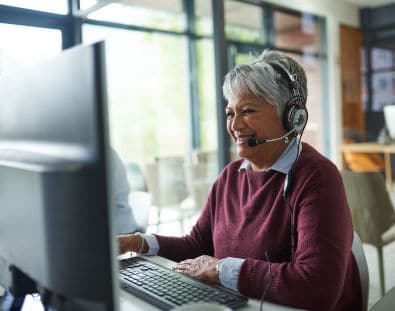 Or, set up a personal design/​measuring appointment at a time that works for you!
Sunbrella® Fabric
(There is a limit of 6 swatch samples allowed.)
---
Note about ordering swatches: Occasionally, fabric samples may be unavailable or no longer in stock. In such cases, any out of stock items will be refunded.
Jump to category:
Canvas, Jacquard, Linen, Sailcloth, Spectrum, Specialty, Stripe, Heritage, Dupione, Passage, Dorsett, Milano, Peyton, Solana, Stanton, Accord, Echo, Carousel, Astoria, Fischer, Frequency, Empire, Dwell Studios for Robert Allen, Fretwork, Cove, Token, Shore, Gateway, Hybrid, Cast, Action, Cabana, Platform, Pique, Makers, Sling Collection
Canvas
Jacquard
Linen
Sailcloth
Spectrum
Specialty
Stripe
Heritage
Dupione
Passage
Dorsett
Milano
Peyton
Solana
Stanton
Accord
Echo
Carousel
Astoria
Fischer
Frequency
Empire
Dwell Studios for Robert Allen
Fretwork
Cove
Token
Shore
Gateway
Hybrid
Cast
Action
Cabana
Platform
Pique
Makers
Sling Collection