Neoprene
Grade 1 = Styrene Butadiene Rubber (SBR)
Grade 2 = Chloroprene Rubber (CR)
Laminated with 100% Nylon Jersey
COMPOSITION INFORMATION/INGREDIENTS
| | | |
| --- | --- | --- |
| Hazardous components: | | This product contains no substance classified as hazardous to health. No latex polymers. |
NONE
NONE: Material is not hazardous
Suitable extinguishing
media:
Foam, Water spray, Dry powder, Carbon dioxide (CO2), Dry sand

Extinguishing media which
must no be used for safety
reasons:


None
ACCIDENTAL RELEASE MEASURES
Environmental precautions:
No special environmental precautions required.

Method for cleaning up:
Collect in suitable container for disposal.
Storage:
Store in well-ventilated area away from fire.

Handling:
No smoking while handling product.
EXPOSURE CONTROLS/PERSONAL PROTECTION
Engineering measures
to reduce exposure:
Ensure adequate ventilation, especially in confined areas.
General industrial hygiene practice.

Respiratory protection:
No special respiratory protective equipment normally required.

Hand protection:
None

Eye protection:
None
PHYSICAL AND CHEMICAL PROPERTIES
Form:
Solid
Flash point:
> 500°F
Odor:
Very faint
Decomposition
Color:
Black or Ivory
Temperature:
> 400°F
Stability:
Stable at normal conditions.

Conditions to avoid:
Do not expose to temperatures over 400°F and no smoking in storage and work areas.

Hazardous decomposition
products:
Thermal decomposition can lead to release of irritating gases and vapors.
ECOTOXICITY: NONE
Waste from residues:
Can be disposed as a solid waste.

Unused products:
Pack in box or bag and take to local recycling or waste disposal.
Not classified as dangerous in regards to transport regulations.
1. CR/CS/SBR Comparison Charts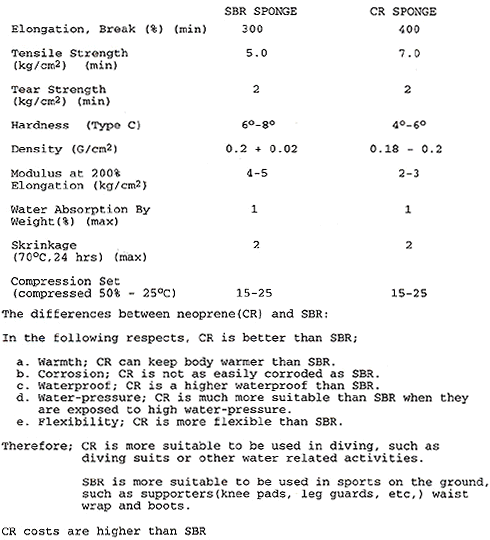 2. 100% CR Federal Motor Vehicles Safety Standard (FMVSS) 302 Certification.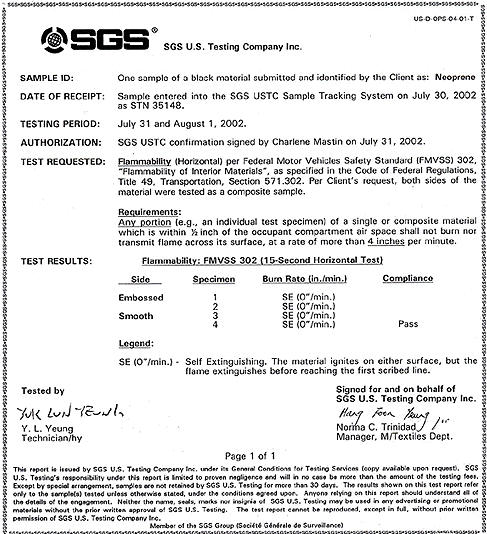 3. Health, environmental protection, nuclear safety for food, agriculture, forestry. Soluble lead content.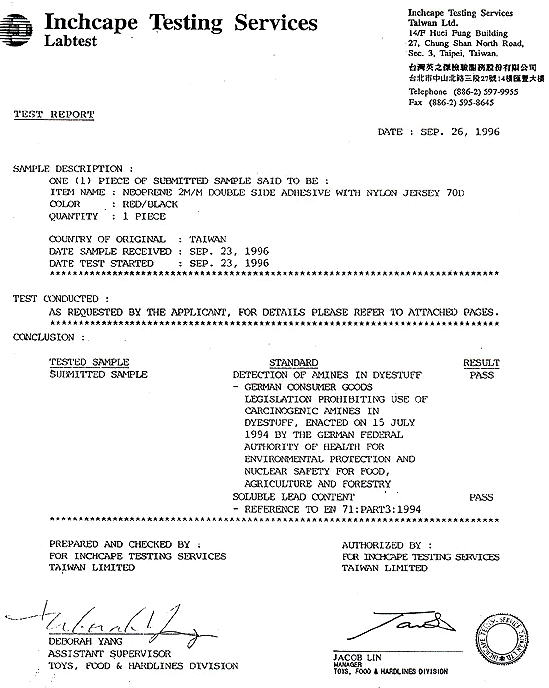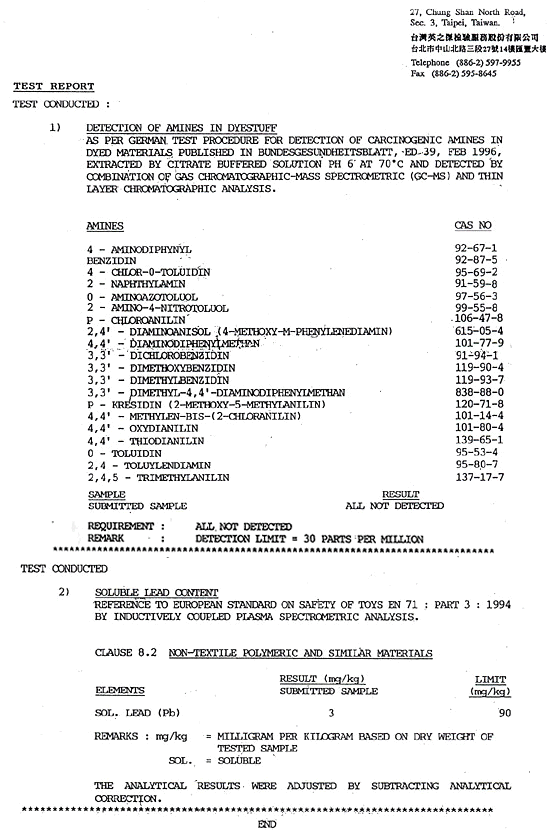 The information contained herein is, to the best of our knowledge and belief, accurate. However, since the conditions of handling and use are beyond our control, we make no guarantee of results and assume no liability for damages incurred by the use of this material. All materials may present unknown health hazards and should be used with caution. Although certain hazards are described herein, we cannot guarantee that these are the only hazards that exist. Final determination of suitability of this material is the sole responsibility of the user. No representations or warranties, either expressed or implied, of merchantability, fitness for a particular purpose or any other nature are made hereafter with respects to the information contained herein or the material to which the information refers. It is the responsibility of the user to comply with all applicable federal, state, and local laws and regulations.
---