Tempur-Pedic Mattress
---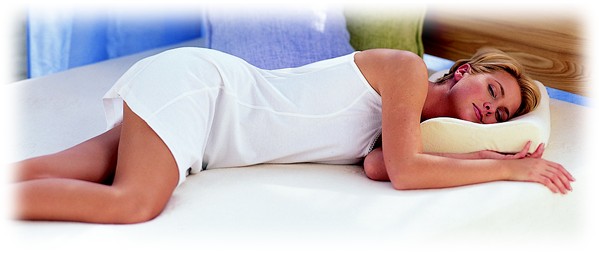 This material is a breakthrough in sleep technology that will forever change the way you sleep. The original formula was developed in the early 1970's at NASA's Ames Research Center in an effort to relieve astronauts of the incredible g-forces experienced during lift-off. Tempur-Pedic

has used this technology to create Tempur-Pedic

mattress pads that automatically react to your body's weight, shape, and temperature to provide unsurpassed comfort and therapeutic support. Billions of viscoelastic memory cells conform exactly to your body, alleviating counter-pressure and promoting deep REM sleep.
Tempur-Pedic mattress pads
We are a licensed distributor of Tempur-Pedic

. We have the ability to customize and custom build any genuine Tempur-Pedic

mattress for you. We make Tempur-Pedic

mattress pads for boats, European beds, and custom orders.
We can deliver your Tempur-Pedic

mattress the same day to 8 days anywhere in the U.S. from our large inventory. Other Tempur-Pedic

mattress resellers will drop ship your order in 45 days. You will save hundreds of dollars if you purchase from Foamorder, because purchases are usually tax free. We usually offer free shipping. We also offer free pick-up and disposal of your old bed to customers living in the San Francisco Bay Area. For immediate price quotes on a Tempur-Pedic

mattress, please contact us over the phone or via email. (The company prohibits us from advertising Tempur-Pedic

mattress pads pricing or taking orders on our website.) Please indicate which Tempur-Pedic

mattress products you are interested in.
We sell the entire line of products which includes: Tempur-Pedic

Pillows, Tempur-Pedic

mattress pads, chairs, cushions, and more. Please contact us for pricing and current specials.
If you would like to place an order for a Tempur-Pedic

product, check on specials, or simply have further questions, you can call us at (415) 503-1133, Monday through Friday, 9 am – 6 pm (Pacific Time). All Tempur-Pedic

products are warranted by the factory directly to you.
Browse Related Products:
---
Tempur Pedic Mattresses . Memory Foam . Memory Foam Pillows . Tempur-Pedic . Tempur-Pedic Mattress . Tempur Pedic Pillows . Tempurpedic Mattress . Canopy Beds . Captains Beds . Sleigh Beds
---