Kids Bedroom Furniture Selection:

Kyla Bedroom Collection

The Kyla Collection will transform your child's bedroom into an organized, functional, and eye-pleasing room. All parts of this set feature solid birch wood construction and a durable white finish.
Recommended Mattress for this bed frame: Many other customers also purchase our Firm Talalay Latex Mattress with Diamond Quilted Mattress Case and Foundation to complete this bed. You can add these items to your order, below. For more information on these additions, please visit the latex mattress or bed foundation sections.
Shown here:
(A) Four Post Bed, dimensions: 56" H x 43.5" W x 82.75" D
(B) Trundle, dimensions: 9" H x 42.5" W x 75.75" D
(C) Nightstand, dimensions: 26.25" H x 20" W x 19" D
(D) Chalkboard Armoire, dimensions: 63.25" H x 34" W x 21" D
(E) Desk, dimensions: 30" H x 48" W x 14" D
(F) 5 Drawer Chest, dimensions: 42" H x 36" W x 19" D
(G) 6 Drawer Dresser, dimensions: 33" H x 49" W x 19" D

Buy Kyla Bedroom Furniture and...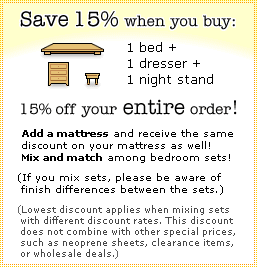 More Kids Bedroom Furniture: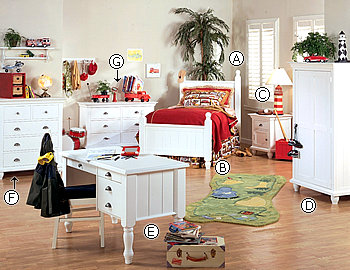 Kyla Bedroom Collection


View this Set's photo album